Sean Edwards
Sean Edwards works with seemingly unrelated elements linked by autobiographical and cultural connections. Through investigative processes including time spent in local archives, museums and libraries, he gathers together images, stories, quotes, and clips. It is in the teasing out of these things in the studio, in isolating, abstracting, and bringing them together, that their political and formal resonance comes into play.
…
Undo Things Done, 2019.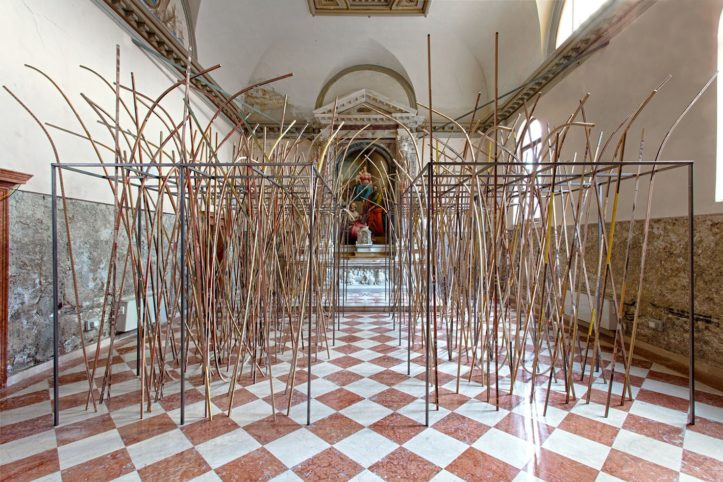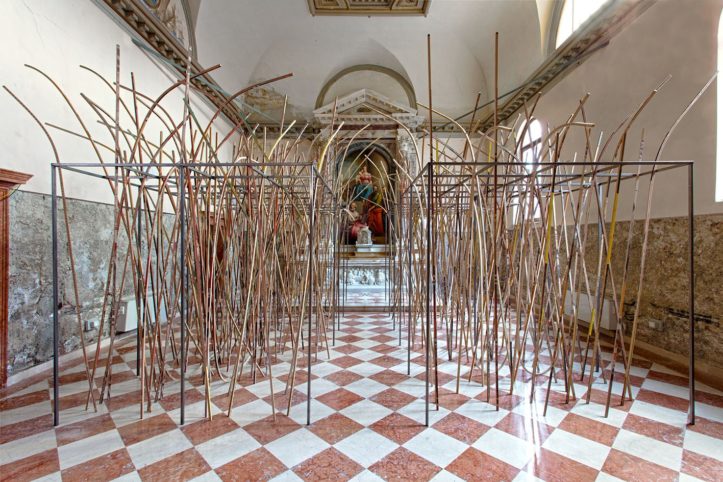 Undo Things Done was a multimedia solo exhibition commissioned by Arts Council of Wales for Wales in Venice and exhibited as part of the 58th Venice Biennale 2019. The work continues Sean Edwards' exploration into how sculpture and installation can be treated as a series of poetic fragments to evoke restructured narratives dealing with personal and cultural memories. The installation was composed of 7 new bodies of works, ranging from sculpture, print, textiles, moving image and live audio performance all produced over a twelve-month period.
The paths traced by the visitor through an installation are of particular interest to Edwards. Of even greater interest to him is how the paths might be bound together. These are paths in the literal sense, i.e. the course taken through the spaces, as well as paths of meaning, the associations and leaps between thoughts that occur for the visitor as they take their course through the work. For Edwards, the guiding interest here is poetry. For him, each artwork that forms part of his installation for the Cymru yn Fenis Wales in Venice exhibition sits in the installation like a poem in a poetry collection.
Further details can be found in the Bluecoat Gallery-produced book Undo Things Done that accompanied the exhibition. The research dimension of the work is discussed in the essay 'The Poetics of the Fragment' by Clive Cazeaux included in the book (preprint version here).
Further information on Sean Edwards's work can be found on his website.
…